Kai's Journey To Her Dream Smile : Dr. Dini
I first saw Kai , a beautiful lady in May 2020. She found us through social media and her request back then was to have a whiter shade of her upper left central incisor and also to have a well align lower teeth. She had a filling done on that tooth many years back and now it has discolored. Her front lower teeth was slightly overlapping . After the initial examination , I advised her to do a full mouth x-ray because I had a suspicion that the tooth was a non vital tooth. True enough from the x-ray, my suspicion was confirmed and I advised her to do root canal treatment before proceeding to any orthodontic treatment. She agreed to my treatment plan.
I started her root canal treatment in May 2020 and did internal bleaching of that particular tooth after completion of the root treatment to brighten it up. Once the tooth nearly the same shade with the adjacent teeth she started her Invisalign treatment with Dr. Shanaz. It took her only 6 months of the Invisalign treatment to get a well aligned lower teeth as she wished.
I saw her again 2 weeks ago before she flew to Singapore to start her new job there. The upper left central incisor was discolored again and I told her the best option was to do a composite veneer to mask the discoloration since we don't have sufficient time to do a crown. She understood and gave me the green light to proceed.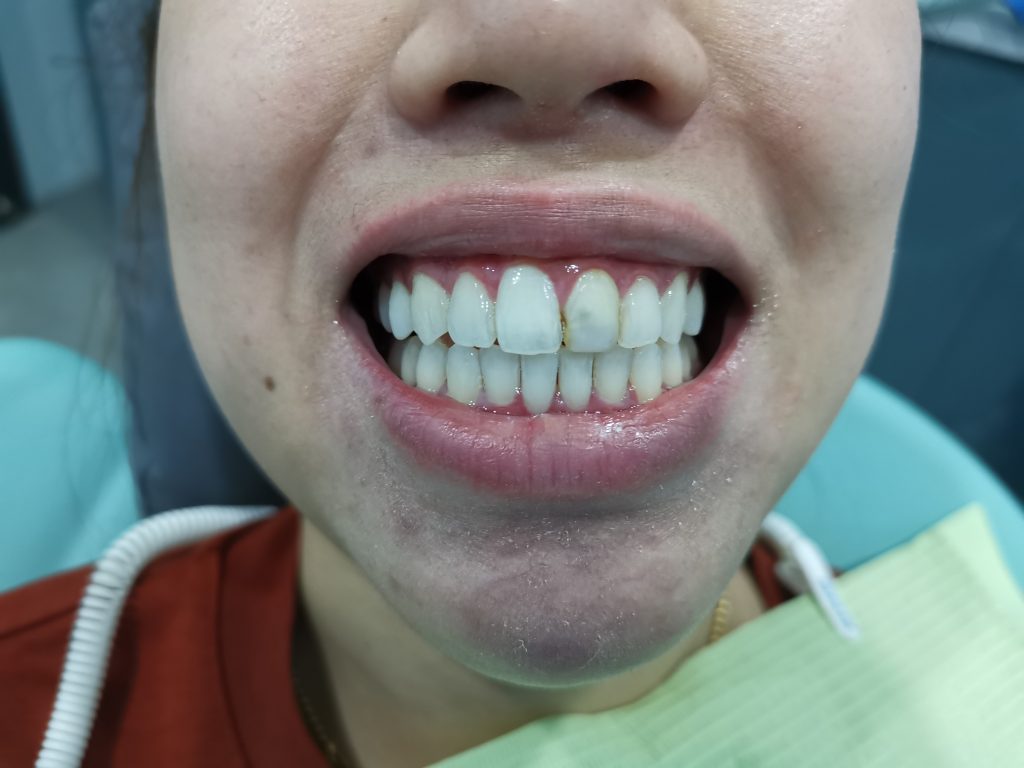 After nearly two hours of sculpting and placing the right shade of composite material , both of us was finally happy with the outcome. Kai was happy that her dream smile was achieved. I, on the other hand was grateful I could fulfilled her wish.
Do you know anyone that have a similar case like this? Do contact us . 🙂
Love,
Dr. Dini (dini@drfauziah.com)
---
---