Another day, another FRC bridge: Dr Nik
I remembered the first time I treated this patient three years ago. He was scared and terrified with dentist and it has been ages since he last had dental treatment.
He was referred to me then by his late father who was my patient. He had a broken upper left premolar tooth and requested me to save it. It was a badly broken tooth and I advised him to do root canal treatment followed by crown. He refused. Since he didn't have any pain related to the tooth, he requested me to just do a filling instead.
I did a filling on the tooth with dental pins for extra retention and eventually two days ago the tooth broke again. This time the fractured extended into the root area and it can no longer be saved and has to be extracted out.
Options was given to replace the tooth. It's either to do denture, bridge or implant. He opted for an immediate Fiber reinforced composite (FRC) bridge and requested to correct his left side front tooth that was tucked in with FRC bridge as well.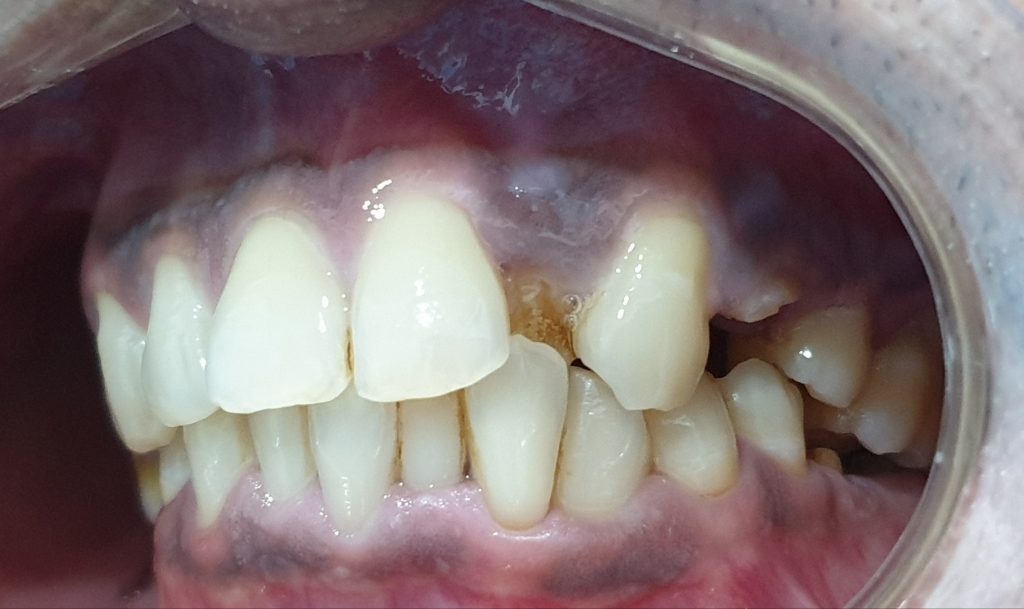 So I ended up pulling 2 teeth and replacing both with FRC bridge. The whole procedure from extractions, putting in the rubber dam (black coloured thing) for isolation, bonding fiber glass strands to the adjacent teeth and shaping and sculpting composite resin into tooth like structure to replace the extracted teeth took me almost 3 hours.
It was a very tiresome procedure to not just me but him too. However, the moment his face lit up and he smiled when he look at his new smile, I knew it was a worthwhile procedure to both of us.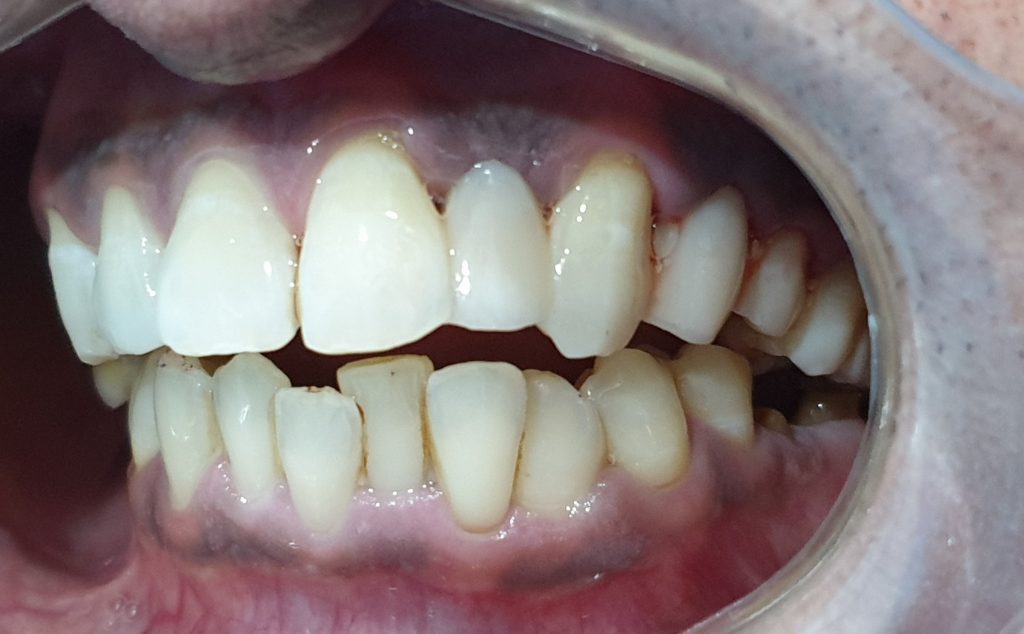 Need a quick solution to replace a missing tooth in one visit? Don't hesitate to give us a call and we will be happy to assist you. In the meantime, Happy Merdeka Day Malaysia!
Dr Nik (nik@drfauziah.com)
---
---