Whiter, Brighter, Dazzling Smile – Dr. Shanaz
Sarah has been scrolling through multiple sites and Instagram pages for teeth whitening treatments around Kuala Lumpur. When she landed on ours and saw that we only use Zoom! Whitening as our whitening treatment services, she was determined to come over.
As a dentist, I take pride in the services and treatments I provide and deliver. And when a patient resonates with the same thoughts and enthusiasm, the treatment becomes easy, fast and everyone is happy! Zoom! Whitening whitens teeth without fail, and I can safely ensure patients that they'll love their trasnformation!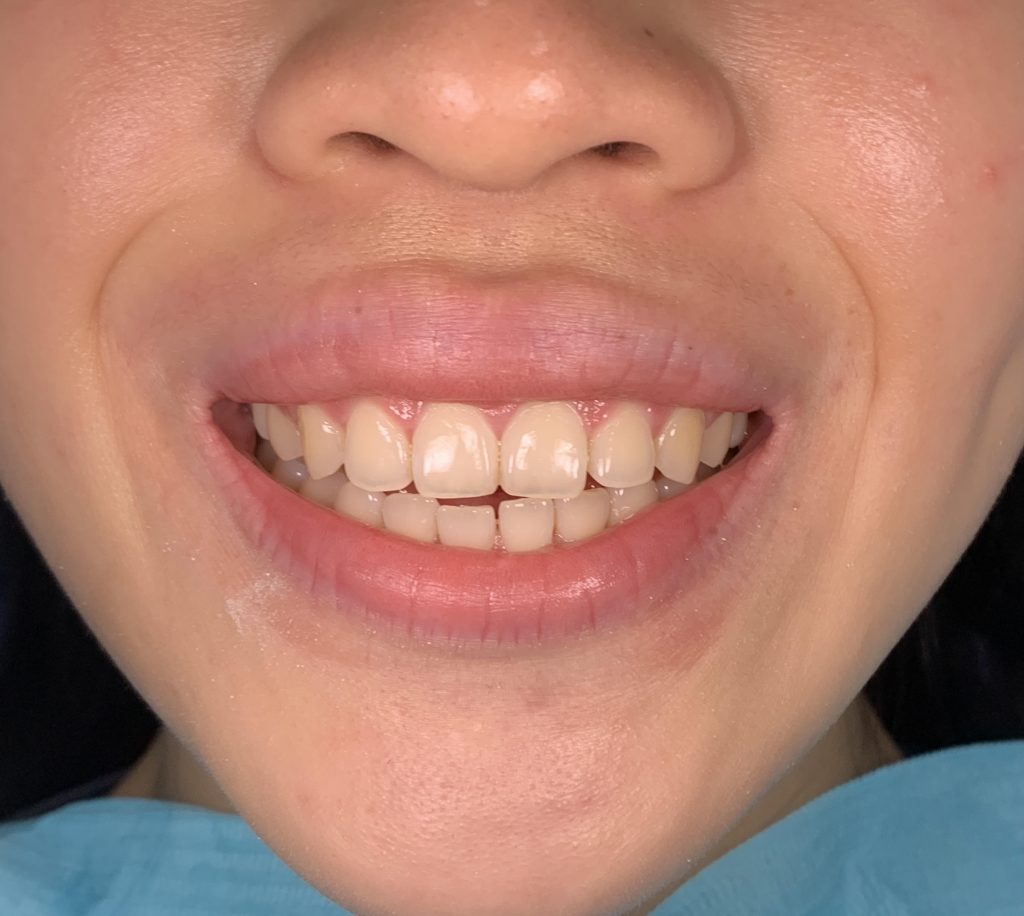 So as usual, we do a thorough cleaning (scaling and polishing) very taking the pictures with and without our shade guide.
And immediately after the initial pictures, we set up our Zoom! machine, and place the whitening gel around the teeth and let the magic happen. It took roughly 1 hour 15 mins from the whole process to finish.
You should have seen Sarah smile widely once we were done with the whitening procedure and when I handed her the mirror. Sarah mentioned that before whitening, she was mostly concerned of her yellow teeth at corner of her mouth. But now she can't stop looking at her front teeth! It was dazzling white!
Give yourself a confidence booster, get your teeth whitened with us. All it takes, is 1.5 hours. – Dr. Shanaz
---
---