THE IMPORTANCE OF REGULAR A DENTAL CHECK UP : DR. DINI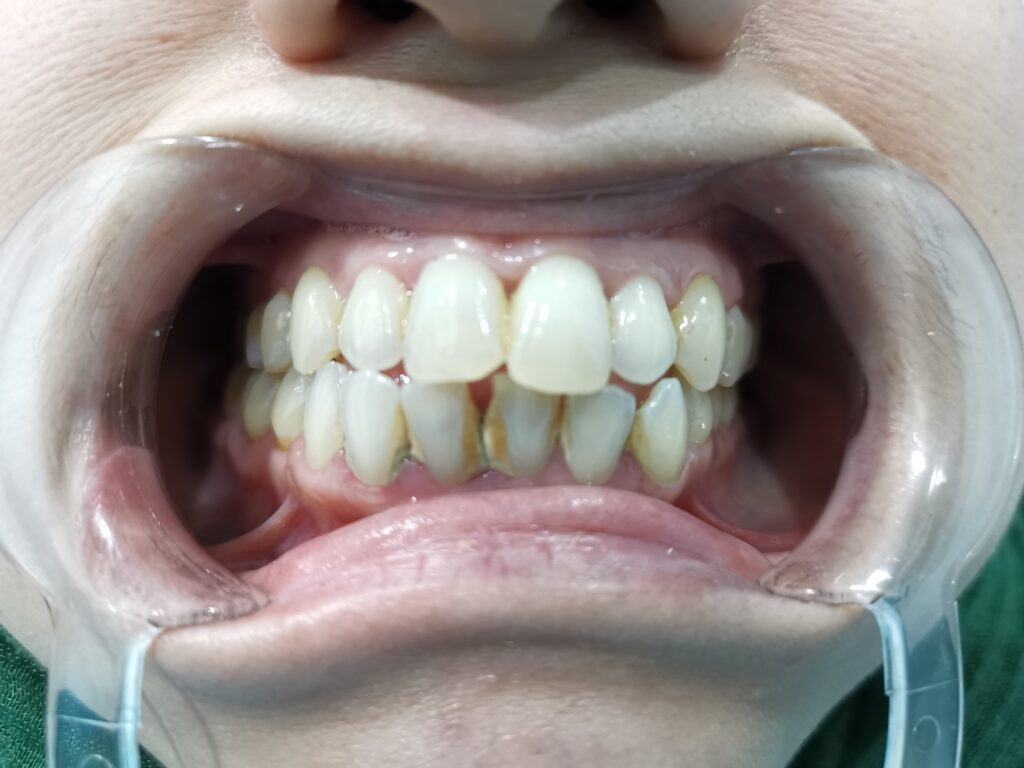 Does your teeth look like this? Or do you know anyone who has this kind of condition? Fret not! There's a simple solution for this. All you need is a treatment we call Scaling & Polishing.
Scaling and Polishing is the cleaning of your teeth, both the visible parts above the gums and just under the gums where your toothbrush is unable to reach. Scaling refers to the removal of plaque and calculus (the white or yellow hard deposits that accumulate on your teeth and is not removable by routine brushing). Polishing refers to the removal of stains and very small particles of calculus. This process also allows us to better examine your teeth for any more subtle problems like leaky fillings or cracks that may need our attention.
Once the teeth has been cleaned,my patient realized there was a huge gap on the lower front teeth and she asked if I can do something about it. I quickly nodded my head and immediately suggested to place composite resin material to close the gap.
It took me 30 minutes to close the gap. Once I completed the treatment, as usual I will hand a mirror for the patient to see the end result. For the first 1 minute she was speechless. I, on the other hand was nervous when I saw her reaction, thinking she didn't like the look. Then, she looked at me and said, "Wow Doctor! It looks natural. I can't see the filling. I'm impressed". Then she looked again in the mirror. "Thank you Doctor". She added with a huge smile.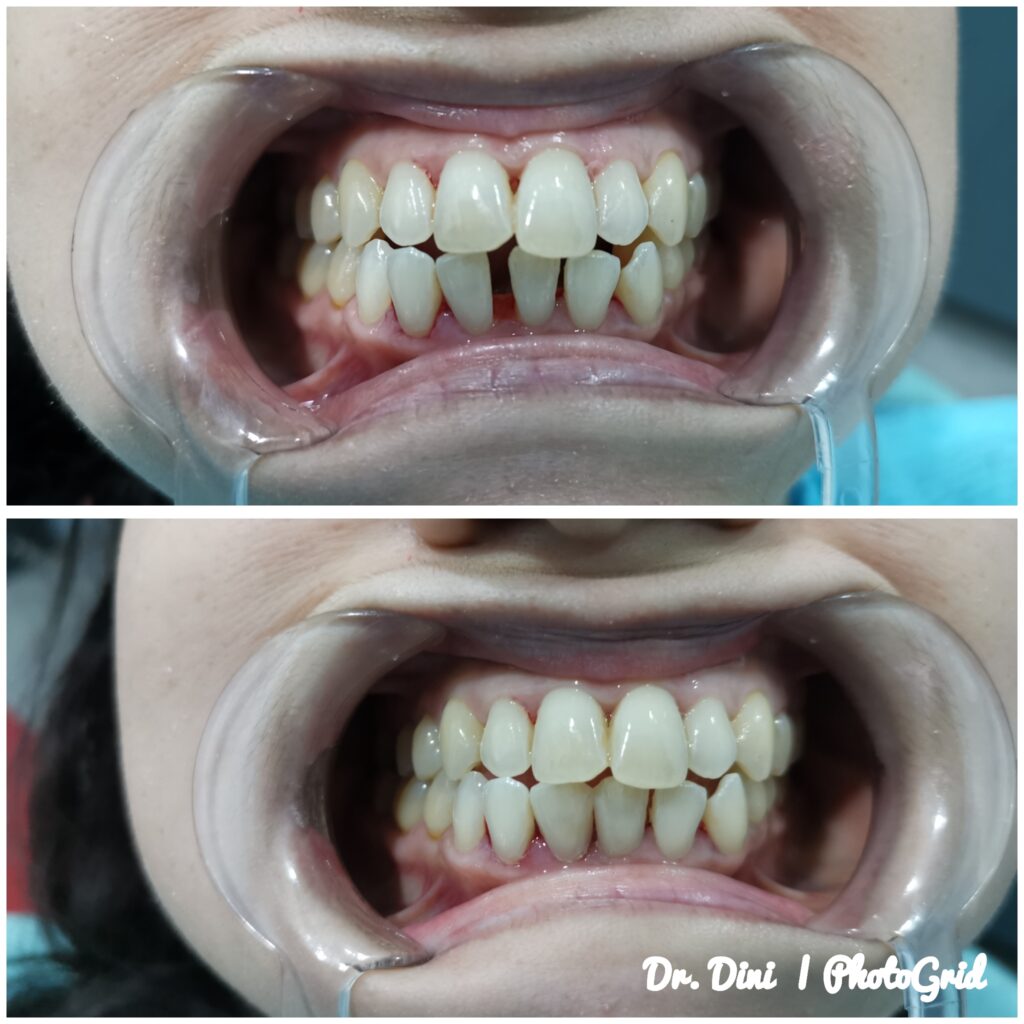 It is a fast, painless and affordable method to close the gap. However the key point here is, you have to maintain your regular 6 months check up to avoid from developing this kind of condition of spaced teeth. We're here to help you. KPF Cares 🙂
Dr. Dini (dini@drfauziah.com)
---
---