AUGUST'S MOMENTS OF JOY : DR.DINI
When was the last time you had a moment of joy? This was asked to me a by my dear friend who also my yoga teacher. It made me think real hard. She asked me this question when I shared with her my difficulty in staying focus. Suddenly, it popped in my mind that my moments of joy is when I'm treating my patients and creating their dream smile. It may mean nothing to me but it sure does means something to my patients. Seeing their huge, wide smile at the end of the treatment, thanking me profusely does bring joy to me.
So, here are some cases that bring joy to me:
As seen above, patient had a shaky and tilted left central incisor. After thorough examination, I laid out few treatment options : immediate bridge, fiber reinforced bridge and also denture. Due to some financial constraint, patient opted to do immediate denture, where upon extracting the loose tooth I immediately placed in the denture. With this treatment, patient needs to come every 2 weeks for some adjustment until the extraction site heal.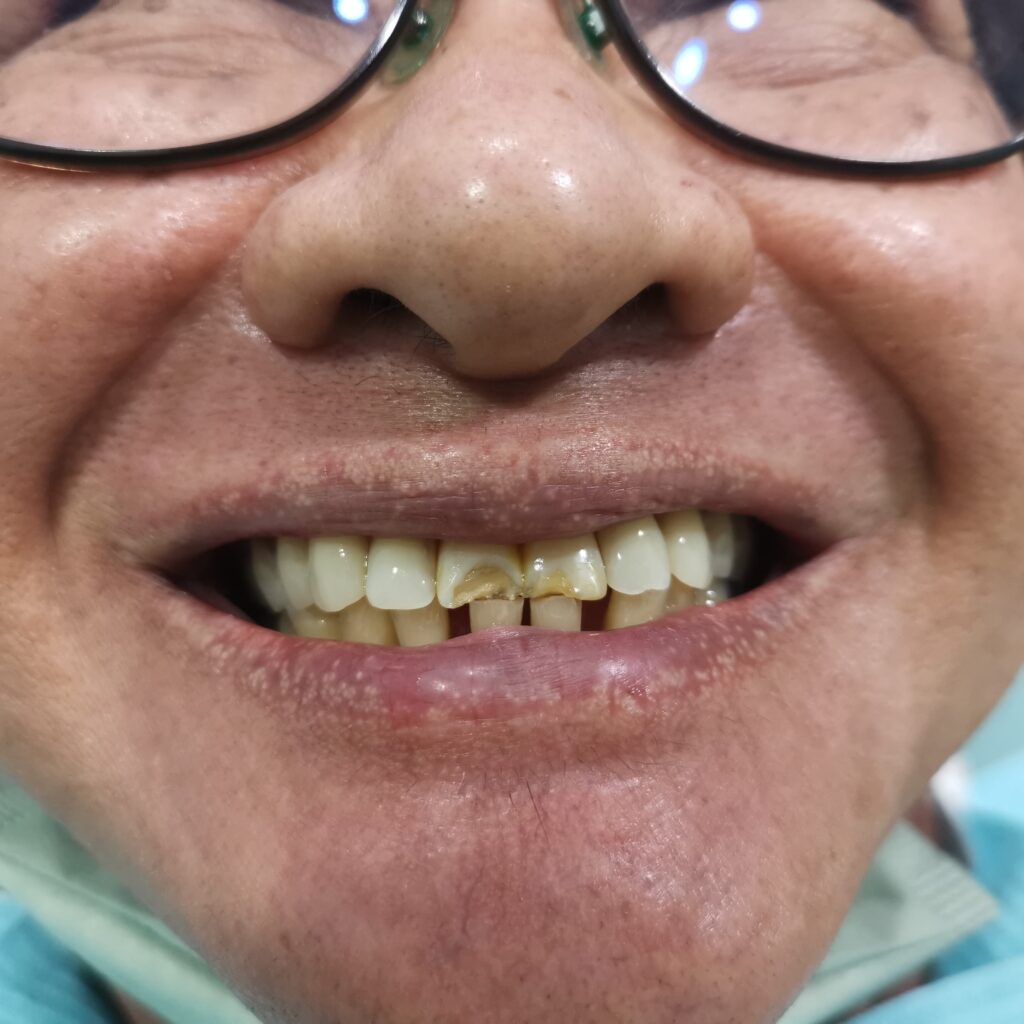 Madam Nor came to see me requesting for filling her upper front teeth. Her filling dislodged when she accidentally bite on a hard chicken bone. The procedure was not a long one. It took me 30 minutes to fill up her chipped tooth and she left the clinic with a wide smile on her face.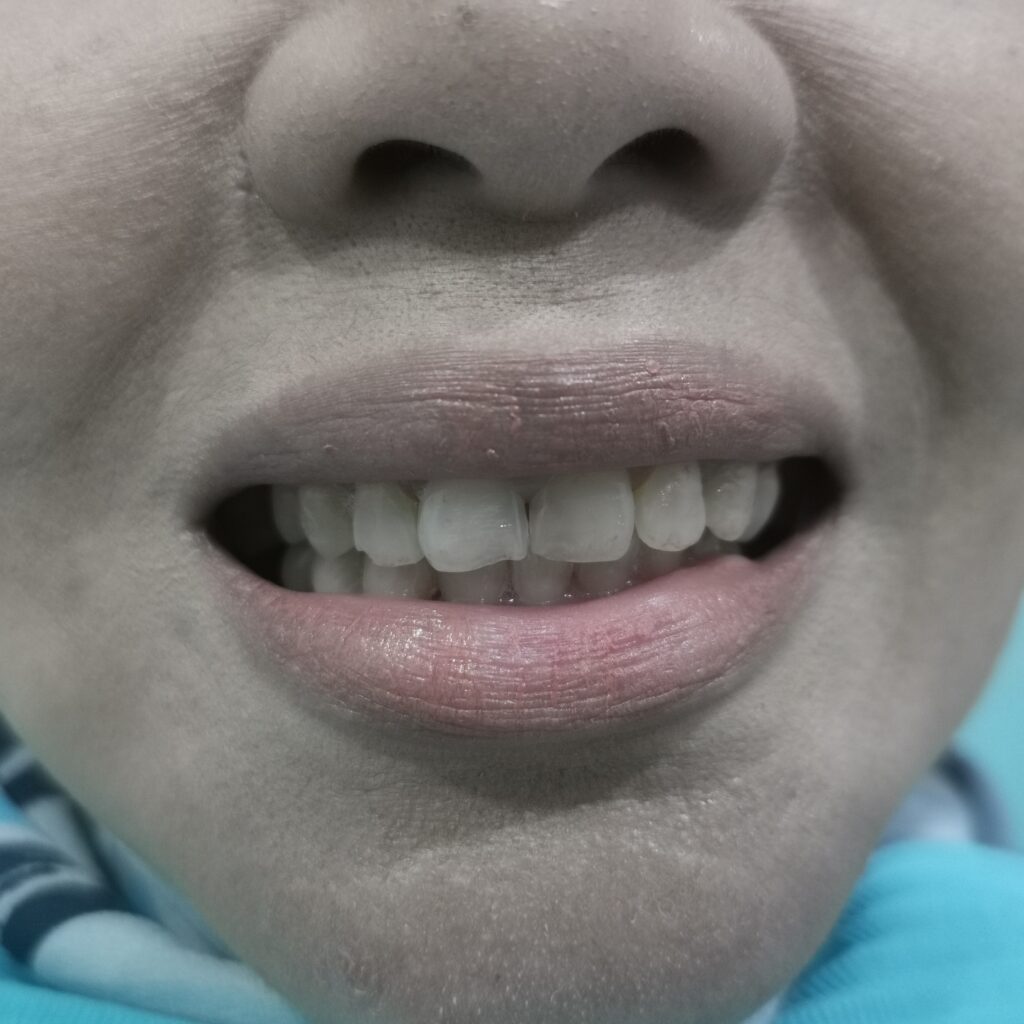 Zu always came to our clinic for her son dental check up. One day she asked me if I could have a look at her teeth and do something about it. She didn't like the black shadow seen on her 2 central incisors. After thorough examination, I suggested to her to do 3 unit composite veneers. She agreed with my treatment plan and we set another date for the treatment. On that particular day, after scaling and polishing was done , I started to do some minor preparation on the 3 teeth. I proceeded to place the right shade of composite resin material and sculpted it . Final polishing was done on the composite veneers and Zu was ecstatic to see the end result.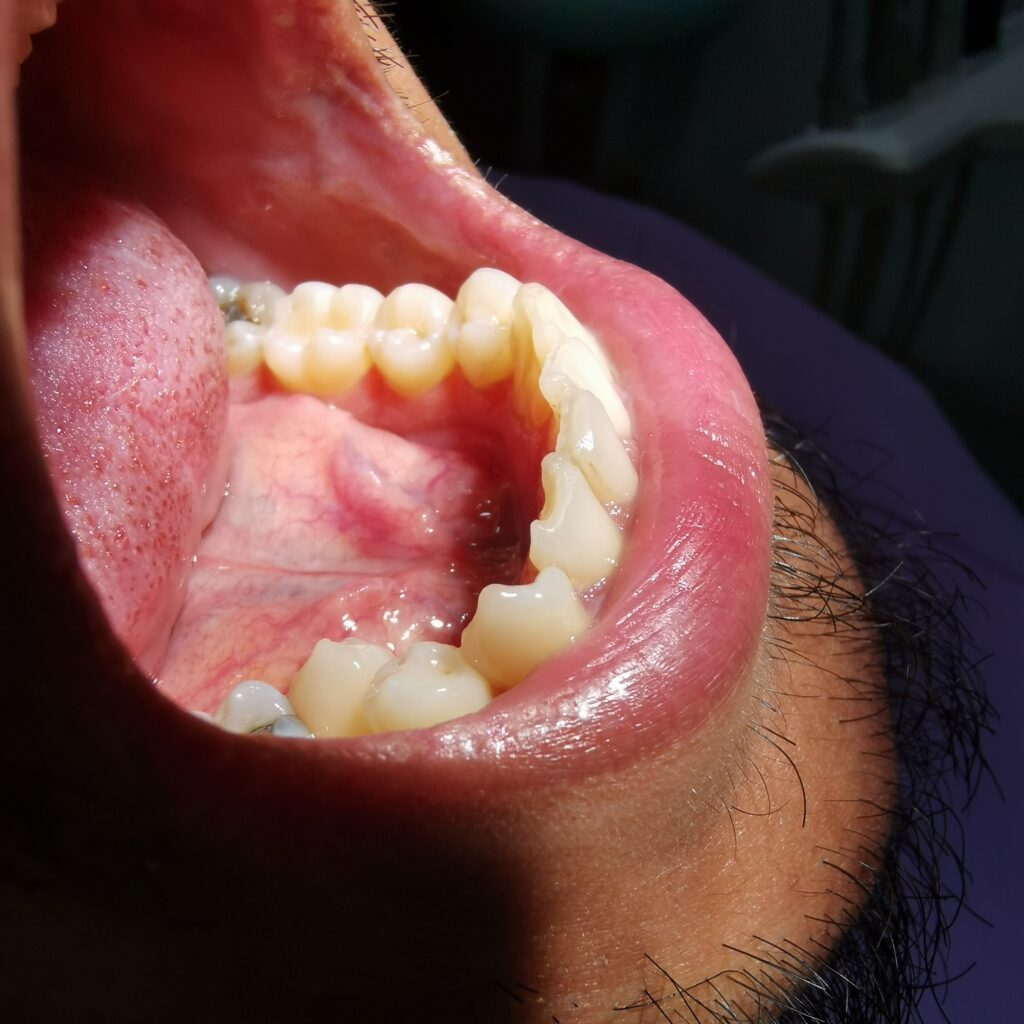 Azri came to see me for his regular scaling and polishing treatment. I then realized his chipped lower tooth and offered to fill it up for him. His first question, " Was it going to be painful doc?". I laughed at his question and answered, " No. There will be no pain Azri". "Then go ahead doc", he added. It only took me 15 minutes to build up back the tooth and his first reaction was priceless when he saw his tooth in a mirror that I handed to him. " This is so good doc!!! I can't differentiate which tooth you did just now, until you pointed it to me", he said. I smiled at him. He thanked me again and again and can't stop smiling.
This kind of reaction I get from patients, remind me why I love my job. To see them happy. That endless smile when they left my treatment room. That brings joy to me. Small little things I do on daily basis can spread happiness to others. I'm grateful for that.
Dr. Dini ( dini@drfauziah.com)
---
---